It's such news that the UK has faced a double whammy after leaving the European Union (EU) on January 31, 2020. On the one hand, businesses have been entangled in new regulations and restrictions , on the other hand, Covid-19 has affected its economy tremendously. The combined catastrophic effect has made it difficult for the UK economy and businesses to recover, as trading in the EU has become difficult and costly.
According to the report by the cross-party public accounts committee, trade between the UK and the EU has been hampered by new Brexit rules and regulations, particularly border controls which have increased business costs. For trading in goods, UK businesses are now required to apply for an Economic Operator Registration and Identification (EORI) number and other permits under new TCA rules. All of this has increased costs for businesses, red tape and border delays.
The UK left the EU to support its businesses by maximizing their productivity and contribution to the economy. But rather than opportunities, the road has been bumpy and full of challenges for businesses.
© 2022 Kalkine Media®
In 2019, HM Revenue and Customs (HMRC) estimated that the additional cost burden for UK to EU trade post-Brexit would amount to £15 billion a year. Recently, HMRC said the additional cost burden could be lower than it had previously estimated.
Currently, Boris Johnson's government is offering a £20m Brexit relief fund to small and medium-sized businesses.
Although it is not yet clear in terms of numbers how much trade between the UK and the EU has been affected, the control of trade in goods has affected international trade flows, in addition to having added additional costs for UK businesses.
But for its part, Boris Johnson's government has said that after Britain officially left the EU in January 2020, it reframed immigration laws and signed independent trade deals.
In its recommendations, the committee stressed that the government should make efforts to reduce the financial burden on businesses. The government should identify and quantify the additional costs businesses face, seek flexible ways to reduce costs and administrative burden for traders, provide sufficient support to small and medium enterprises so they can cope with the burden costs and other requirements.
Also read: Will Brexit continue to bother UK businesses in 2022?
How has Brexit affected businesses?
Almost every industry in the UK has been affected by Brexit and the pandemic, which has potentially impacted the economy, as well as other issues such as fuel shortages, shortages of migrant and skilled workers, supply chain crisis and rising energy bills. However, some industries such as manufacturing, retail, hotels and restaurants, financial services, transportation, healthcare, and food and agriculture are more affected than others.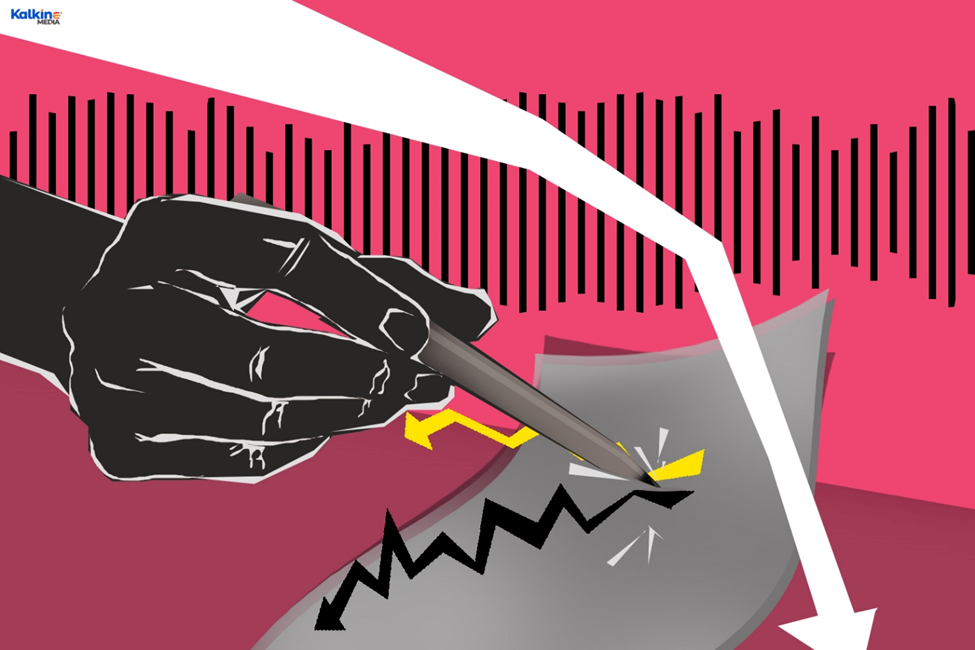 © 2022 Kalkine Media®
Also read: 5 stocks hit as Brexit and Omicron hit UK exports
Hospitality and catering
The hospitality industry has been hardest hit due to the pandemic and Brexit, as it is more dependent on European workers. The sector employed more than 400,000 migrant workers. But due to new immigration restrictions, the industry has lost its workforce.
The industry typically operates on an extremely tight margin and due to the pandemic has seen more closures and layoffs. The sector is still struggling as companies cannot afford to offer higher wages and recruitment bonuses to attract workers. The staff shortage has led to a wider supply chain crisis, which has further affected restaurants, bars and restaurants, as well as the businesses linked to these establishments.
Retail
The shortage of heavy duty divers in the UK has affected almost every sector, but high street shops and online distributors have been hit the hardest. The shortage of truck drivers has increased pressure on the supply chain and led to soaring prices for goods and empty shelves in stores.
Manufacturing
The UK's manufacturing industry relies heavily on imports and exports and has obviously been hit by rising costs and trade barriers. Since the UK's exit, trade between the UK and the EU has dropped massively. The manufacturing industry is largely dependent on the EU since almost half of the manufactured goods come and go from the EU.
Also read: How Brexit has affected the UK over the past year
Financial services
Post-Brexit, many financial services companies had to relocate their operations and assets to the EU and require local registration and licensing to operate in the EU. Major UK banks have moved their hundreds of employees from the UK to other EU member countries. Indeed, Brexit ended overseas work and passport rights for financial firms, allowing them to register in one EU country to operate in the other.